Resources & Compliance
As a body of elders responsible for the governance of the Parish, Parish Council have an important role in the mission of our church. A significant part of this is ensuring that Figtree Anglican is effectively administered with policies and guidelines to support the ministry and the operations of the church.
picture_as_pdf View Food Handling Procedures
picture_as_pdf View FAC Privacy Policy
Study Resources

Sign up for a FREE account with RightNow media to access thousands of Christian teaching and living videos online. An excellent resource for LifeGroups, personal devotions, training, marriages, kids, youth and more.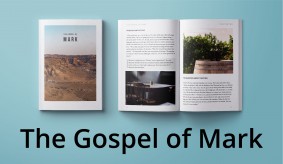 Discover the story of Jesus' life through the Gospel of Mark. If you would like your own copy of the Gospel of Mark please let us know by emailing connect@myfac.org.au or view the Gospel of Mark online by clicking below.